Public Business Directory
Browse Alphabetically ABCDEFGHIJKLMNOPQRSTUVWXYZAll
Abscise Pest Services
Submitted by: Odeneal
We do general household pest services, covering all insects including ants, spiders, roaches, crickets, earwigs, centipedes, millipedes as well as rodents. We also offer services to treat for fleas, yellow jackets and hornets. In business since 2005 and with 23 years experience, we strive to provide the best customer service with affordable pricing. Service and satisfaction is our top priority. We are locally owned and operated and would love to help care for your home and tend to any needs you may have.
Contact: 310 Old Knight Rd, Remlap, AL 35133 | Phone: 2054105098 | Cell: 2056803039
Mary Kay Cosmetics
Submitted by: Gilley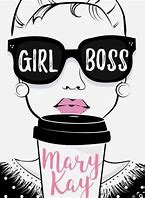 Mary Kay offers the highest quality skin care and beauty products for both men and women. All products are dermatologist aproved and recommended by the Good Housekeeping seal of approval. Free samples available upon request.
Contact: 141 Marvins Way, Remlap, Alabama 35133 | Phone: 2059159992